McDonalds in Minecraft
This Add-on showcases some of the resource packs of the map McDonald Mystery, but not all of its resource, some of it only and there are new added to its resource. This Add-on makes your game looks like realistic McDonalds especially if your building McDonalds restaurant.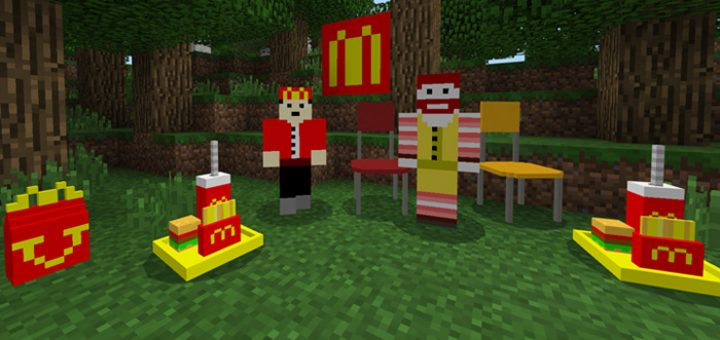 Features
Some of the blocks, entities, and items are retextured including paintings, foods, chests, creepers, villagers, skeletons, strays, and etc.

Skeletons and strays are replaced by red and yellow chairs and you can sit on them too.

Witches are replaced by tray. You can store items on it maximum of 5 items.

You can order some foods to crew workers similar to trading villagers using emeralds replaced by dollars.

You can open happy meals by interacting to crew workers.

You can open mystery meals by chasing Ronald McDonald and interacting to him.

Crew heads and Ronald heads are dropped by crew workers and Ronald when killed.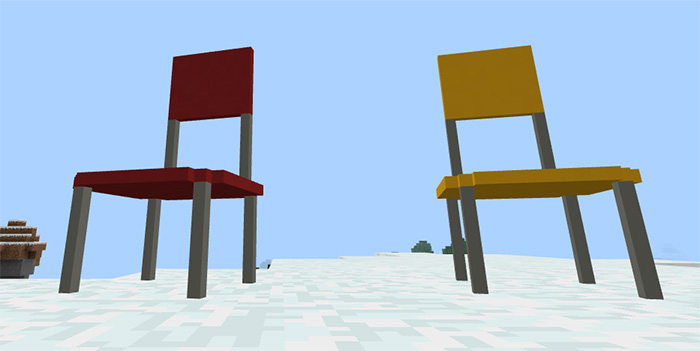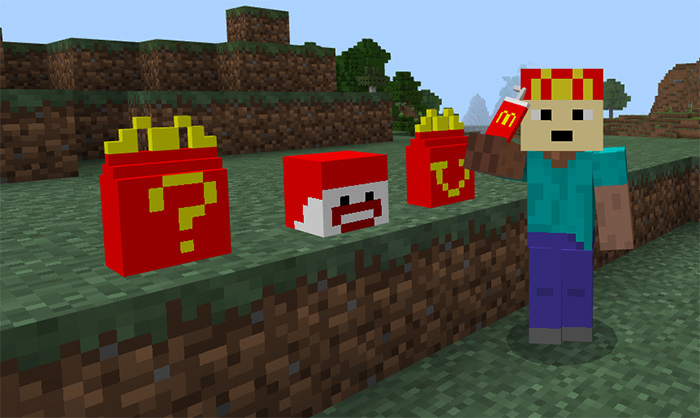 Download
Download the McDonalds Addon